How much carbon dioxide can a forest absorb?
We invite you to read the article posted on the Foundation for Polish Science website about the research by Dr. Flurin Babst (from our Institute) on the role that forests play in absorbing carbon dioxide and the importance of this process in the policy of counteracting the current climate change. The research is carried out as part of a project "Inside out" financed by the Foundation for Polish Science within the Homing program (see the project website).
See also the original article:
Babst F., Friend A.D., Karamichalaki M., Wei J., von Arx G., Papale D., Peters R.L. 2021. Modeling ambitions outpace observations of forest carbon allocation. Trends in Plant Science 26: P210–219. DOI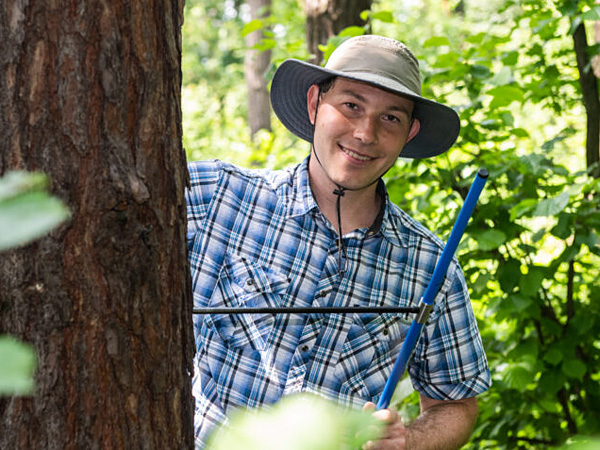 Dr. Flurin Babst at work.
Photo: F. Babst archive.