Distinction for our employee and doctoral student in the 2nd edition of the conference "MycoRiseUp! Youth in Mycology"
We are pleased to inform you that Paweł Czachura, an assistant in the Organismal Evolution and Interactions Group, and a doctoral student studying at the Doctoral Study of Natural Sciences of the Polish Academy of Sciences in Kraków, received a distinction in the 2nd. edition of the nationwide mycological conference for students and doctoral students "MycoRiseUp! Youth in Mycology". Paweł received a distinction in the "biology and ecology" session for the presentation of scientific research entitled "The brine of graduation tower – is it a suitable habitat for fungi?".
The abstracts of research conducted by young mycologists, including the summary of Paweł Czachura's research, can be found here.
Congratulations, Paweł!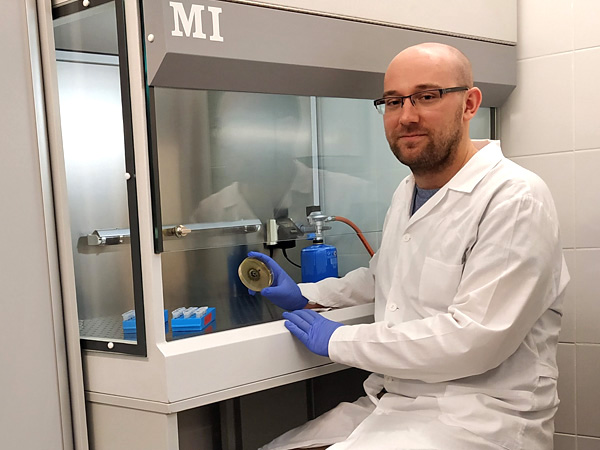 Paweł Czachura, MSc.
Photo: Wiktoria Kędzior.