Another step to reveal the secrets of the past of our flora hidden by the sediments of high mountain lakes
The autumn stage of fieldwork conducted at the IB PAN as part of the NCN PIONEER project has come to an end. Our scientists (Michał Ronikier, Tomasz Suchan, Anna Janiczek, Katarzyna Izworska) together with Michał Słowiński and Mateusz Kramkowski, invaluable collaborators and specialists from the Institute of Geography and Spatial Organization of the Polish Academy of Sciences, collected sediment cores from two more high-mountain lakes: Popradské Pleso (High Tatras, Slovakia) and Mały Staw (Karkonosze Mountains, Poland). The fieldwork was a big challenge from a logistical and technical point of view, e.g. due to the need to transport a large amount of equipment in mountainous terrain. It also required different solutions than those used last time (see the report from the winter expedition): the cores were samples from a platform placed on floats, using the UWITEC device and the Więckowski piston coring device. In total, three sediment cores were obtained, about 5 m long (Tatra Mountains) and 8 m long (Karkonosze Mountains), hopefully reaching the Late Glacial layers. The next stage of research planned for the coming months will be the isolation of ancient environmental DNA, which will be used to reconstruct the past assemblages of plant populations in the Central European mountains from the last glaciation until today. There is one more winter expedition to the Tatra Mountains ahead of the scientists.
Research conducted by our scientists met with great interest. Recent fieldwork has been mentioned in the media, e.g. in Teleexpress and Radio Wrocław (in Polish).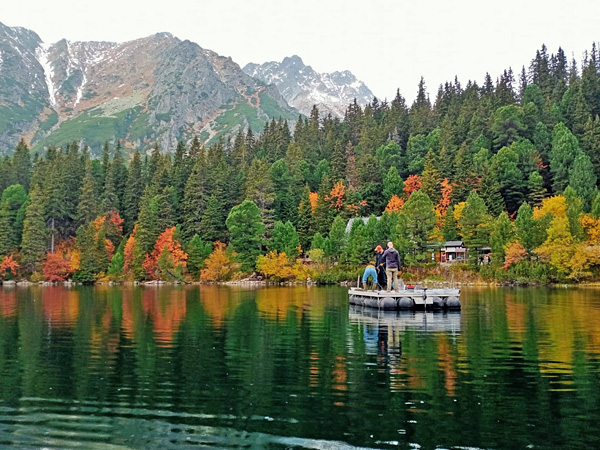 Sampling from a floating platform; Popradské Pleso (High Tatras, Slovakia).
Photo: Michał Ronikier.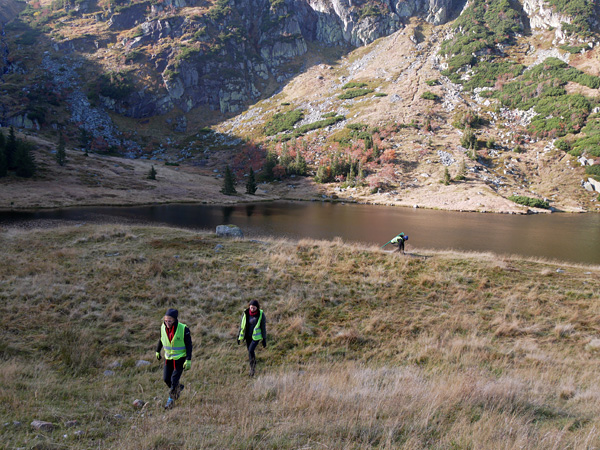 Preparations for works on the Mały Staw Lake in the Karkonosze Mountains.
Photo: Michał Ronikier.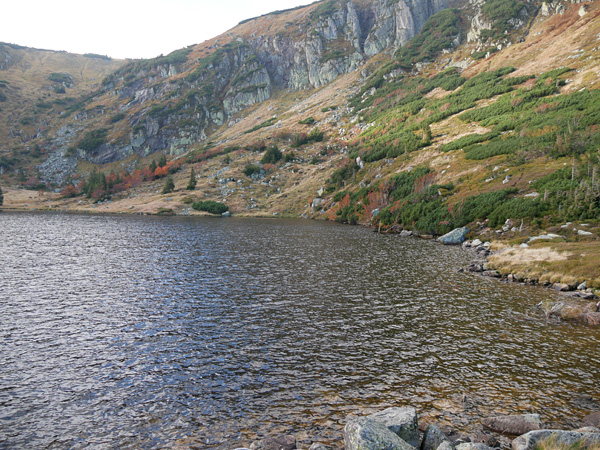 Mały Staw Lake (Karkonosze).
Photo: Michał Ronikier.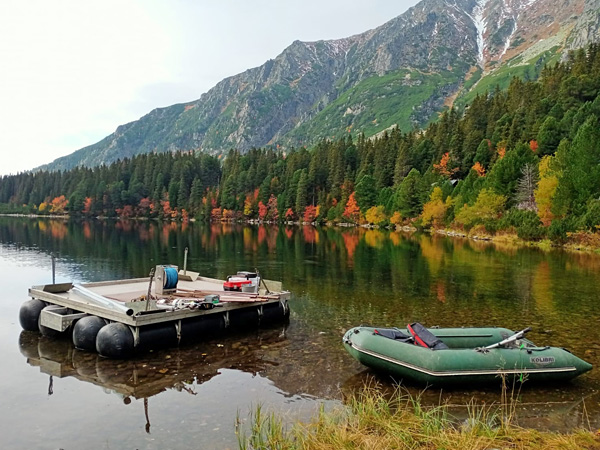 Popradské Pleso (High Tatras, Slovakia).
Photo: Michał Ronikier.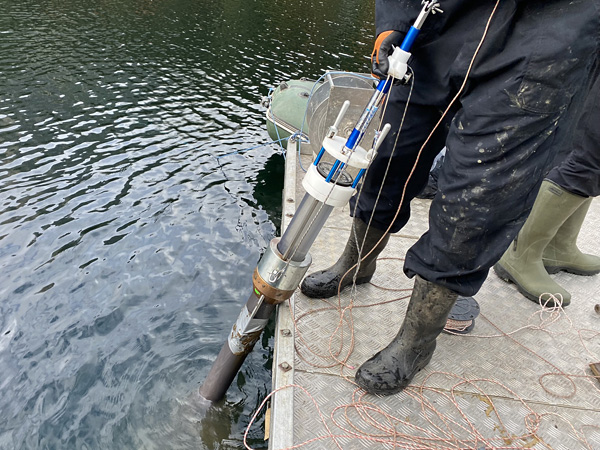 Sediment core collection; Popradské Pleso (High Tatras, Slovakia).
Photo: Tomasz Suchan.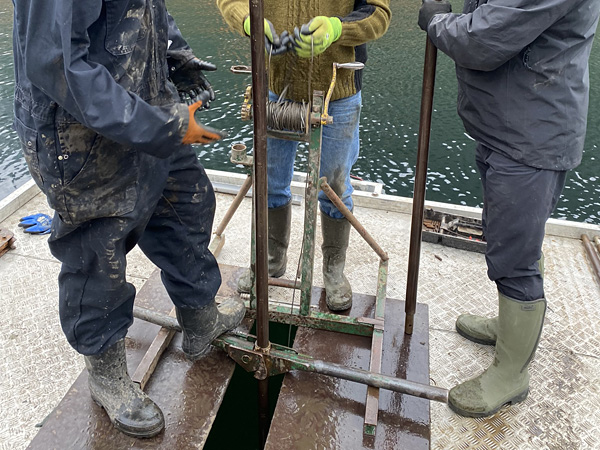 Work on the platform.
Photo: Tomasz Suchan.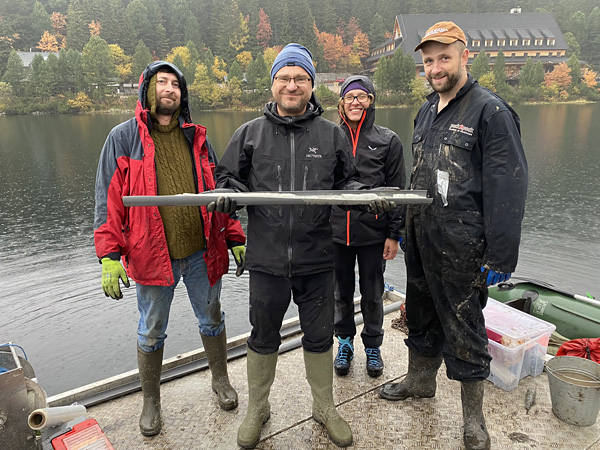 Fragment of a sediment profile taken with the Więckowski probe.
Photo: Tomasz Suchan.