The Kościuszko Foundation supports the research of a PhD student of our PhD Studies
We are pleased to inform you that Aleksandra Splitt, M.Sc., a PhD student at the Institute of Nature Conservation of the Polish Academy of Sciences, who is studying at our Doctoral Study, received financial support from the Kościuszko Foundation for her stay and research in the USA (previously she received a Fulbright scholarship, which we informed about). The PhD student will spend 3 months at the University of California in Davis in the 2021/2022 academic year, implementing the project entitled "On bees' trail in the urban jungle". This project will increase understanding of the impact of urbanization on wild bee populations. Aleksandra Splitt, MSc, will be looking for places in the city where bees make their nests and will try to create a catalogue of them. In the future, it can be used to plan the arrangement of urban space in a pollinating insect-friendly manner.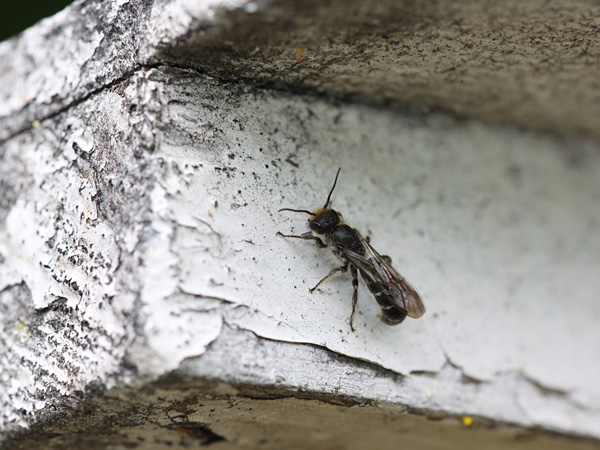 A male of the Chelostoma florisomne bee.
Photo: A. Splitt.